If you've recently found yourself pondering the possibility of an app for your business; you've experienced a 'eureka' moment leading to the best app idea ever; or you're just longing to run into the Silicon Valley sunset (wait... isn't everyone?), we've written this for you.
We make no secret of it here at Sugar Rush Creative: we're app fanatics. Yes we spend *what seems like* our whole lives developing wire frames, assembling elaborate code and testing against complex specifications (which has induced many-a-night crying over a tub of Ben&Jerrys). But we've also witnessed the immense impact they can have on businesses and lives. And we're guessing that, if you're taking the time to read this, you're also an app fan. Or you're at least curious, which is a good starting point.
So, if you're desperate to get the ultimate 411 (aka our ultra-savvy insider guide on how an app can change your business and life for the better), congratulations. You've come to the right place.
Streamlined Internal Business Processes
If repetitive tasks like manual form-filling by hand fill you with dread and you find yourself thinking, "there has to be an easier way to do this" on the daily, we'll let you in on a secret that might just change your life. There is. Welcome to the weird and wonderful world of tech, where have you been all this time?!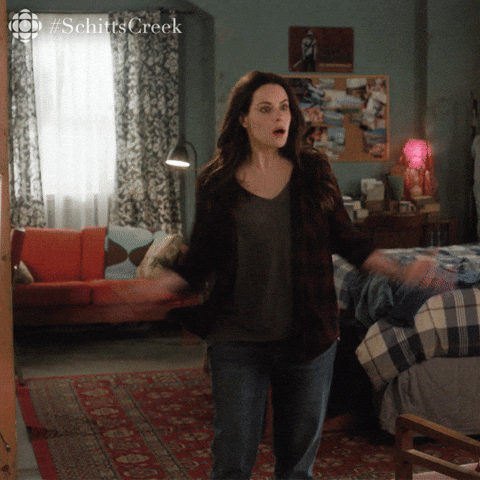 Yes, that's right. Customised apps can make your and your employees' lives a whole lot easier by digitising what was previously a traditional, monotonous affair. Let's say you're an engineering company. Your workforce are on-site filling out job sheets, which are then delivered by hand to staff at company headquarters for control and quality purposes, which are then finalised by hand and sent back out to clients. Sounds pretty exhausting, right? And it doesn't need to be.
With bespoke software (a.k.a. the real MVP of apps), you can design your own digital worksheet (or whatever document you need, relevant to your sector) on a mobile app that your staff can complete on a daily basis, saving your company a whole lot of time and money and enhancing productivity. And the best part about customised software is that no-one knows your processes like you. And no off-the-shelf service will ever include every single element your business needs, or eradicate the white noise that will never be required by your company.
So, go crazy. Include the features that will be the best fit for you and your staff. If internal communication between employees needs tightened, incorporate an in-app messaging service. If there's an issue with the time taken for documents to be completed and returned to clients, set up push notifications so office staff are immediately made aware when forms are ready for their input.
Another point worth noting is the features available for use on an app, such as your smartphone cameraphone, that just aren't available on a website. We've seen first-hand how companies can speed up their process by scanning codes with their smartphone cameras, rather than entering it manually. For some industries, this is transformative for streamlining their business processes; if you're in one of those industries this will be music to your ears.
In a nutshell, what we're saying is that an app can make it easier for business to do business. So you'll sleep sounder, safe in the the knowledge that your app has got this. If you're dreaming of improved communication between staff, higher ROI, greater productivity and more time: get on it. It's an asset for your business.
Enhanced User Experience and Customer Relationship Management
Ask any marketer out there, they'll tell you the most difficult part of their job is keeping up the the constantly evolving, and increasingly demanding, expectations of customers.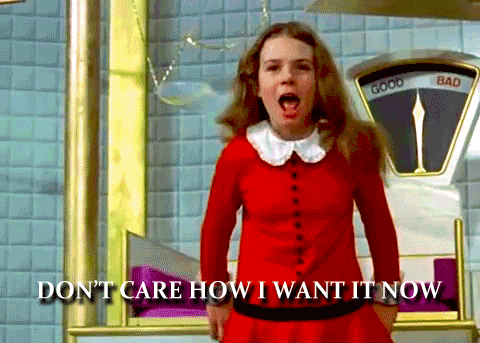 *Queue the most over-used phrase of the 21st Century*
We live in a digital age (sorry, we had to) and users are spoiled for choice. If customers aren't satisfied with your product or service, they have an abundance of other options. Basically it's like "Tinder", but for the corporate world (for lack of a better comparison). On first thought you might consider this a terrifying, detrimental even, prospect for your business, but we think it's pretty awesome.
Hear us out.
This new wave of digital consumers are harder to retain than ever, so it forces businesses to constantly do more or better for their customers. That means businesses aren't staying still (or if they are, you can be sure they're on their way out) and are constantly looking for new ways to provide value for their most important asset, the customer. This, in turn, means consumers are having better experiences than they ever have done. And that's great news.
Every man and their dog should know by now that Customer Relationship Management (i.e. nurturing customers better than your competitors) is key. But in order to provide users with that mind-blowing experience they're guaranteed to tell their friends about, you need to know them. Like, really know them. And this is where apps come in. It's much easier to provide that *all-important* personalised experience for a user via an app. Your customers can quickly set up their unique preferences on a profile, meaning you can offer them ultra-customised content that's guaranteed to suit their tastes. Take Sonic for example; the fast-food chain recovers users' data when they log into their profile, and draws on their data to provide them with a customised menu of food items they're likely to love. How great is that?!
And the benefits of apps for user experience doesn't end there. Having access to detailed analytics gives you unrivalled insights on how your users are interacting with your platform. So utilise this to your advantage: Understand your user to serve them better. Plus, apps boast quicker performance than websites, and we all know how important speed is to customers (have you ever seen a millennial waiting in a long queue? Spoiler alert: it's terrifying).
Accessibility for Users
It may sound obvious, but apps are more accessible than a website, and therefore more users are likely to use your platform. Everyone knows by now that the mobile-optimised version of your site is just as - if not more - important than its web-based sibling. But who really has the time to click your browser, search for a website and sign in before they can utilise your platform? We'll answer that: no-one. With an app, these steps are replaced by one simple tap of an icon; users stay signed into their profile and can *quite literally* hold your business in the palm of their hands.