It's time to call a spade a spade. It's unlikely we'll be lounging at a pool, several Pina Coladas deep, in blazing hot sunshine this summer. But if you're anything like we are, when it comes to a getaway, you'll go down fighting. The word that would have sent shivers down the spines' of many just a year ago now seems reasonable... appealing even. That's right: it's the year of the Staycation.
But fret not. We're here to help you make lemonade out of lemons; to ensure your local vacay is the best it can be; to take your mind away from your hometown's proximity. Here's the apps you'll need to do it.
TripIt
You've taken the flights, airports, airport transfers, language barriers and currency exchange out of this year's getaway. So that's in turn removed all potential stress and panic from the mix too, right? Wrong. When confining your trip to your own country, it's easy to bypass the organisation that's required to make sure it's all smooth sailing.
To channel your inner Maria Kondo - and impress your friends with some "Monica from Friends" vibes, you'll need to download TripIt, pronto. The app makes even the most complex trip simple by storing all travel information and bookings in one place.
So if your road trip around the Irish coast has left you with an overload of accommodation reservations, restaurant bookings, ferry tickets and activity confirmations, you should check this out. TripIt will arrange everything in chronological order so you'll never be confused about where you're crashing or what activities you've planned for your upcoming destination. It's the travel itinerary you've been searching for all your life.
HotelTonight
If you spontaneously make an unexpected pit-stop but don't quite fancy camping out under the stars, or you're just a 'figure it out when we get there' kind of person, HotelTonight will be your best travel companion.
Personally we can only dream of being cool and casual enough to leave accommodation booking so last minute, but if you are, enter any town or city you need and discover hotels with availability for that night. Ahhhh, technology.
AirBnB
If you're not quite ready to return to buffet breakfasts, countless communal spaces and enclosed elevator rides with strangers, AirBnB is probably the best option for you.
Unless you've been hiding under a rock for the past decade, AirBnB is hardly a groundbreaking recommendation in a travel guide. But the truth is, as avid AirBnB'ers we couldn't not include it. Yeah hotels can be cool, but you don't get that buzz of having your own space with your travel buddies. Plus, we guarantee you'll discover some seriously unique and funky options you didn't think your country was cool enough to offer. Treehouse glamping in the wilderness this summer, anyone?
Adobe Lightroom
Is a trip really a trip without some killer Instagram content? And you don't need to break the bank with a hefty DSLR to do it. You can shoot some awesome, high-resolution imagery on your smartphone, and give them an extra 'pep in their step' with clever editing tools.
We're keeping it super simple with Adobe Lightroom; it's one of the best apps on the market for editing photographs. The correction and adjustment tools can be kept as simple or as advanced as your editing skills demand, and with over 40 presets to choose from you can be sure to find the perfect one for you.
Side note: if you're a total novice don't panic - handy in-app step-by-step tutorials will have you editing like a pro in no time.
Song Quiz: Guess the Song
If you've ever sat in a confined vehicle with four other passengers for 3 hours straight, you'll have relinquished the romanticised notion of a road trip long ago. There's personal space invasion, moderate to severe back pain and constant bickering that'll make an airplane feel like luxury in comparison.
To pass the time and inject some fun (and healthy competition) into a family road trip, you'll need to check out Song Quiz: Guess the Song. It's totally hands free so couldn't be more perfect for a road trip scenario, plus it'll provide hours of musical entertainment. (Disclosure: we cannot take accountability for any verbal or non-verbal Song Quiz related abuse between players).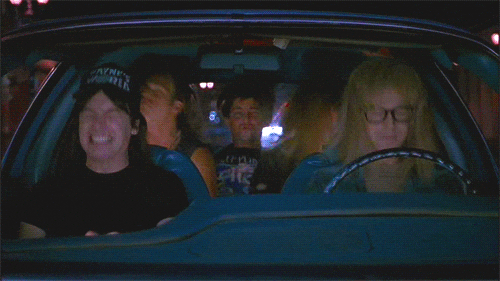 Foursquare
If you're anything like us, you literally go away to eat. It's not a case of 'we'll stop in and grab something quickly', no no. The entire trip is meticulously planned around Instagrammable breakfast spots and quirky cocktail bars. It's the central feature of every trip and only a manic would think otherwise (in our opinion).
With Foursquare, simply enter what you fancy and be prepared to become entangled in a world of culinary possibilities. Go on, plan ahead for this trip - your taste buds (and friends) will thank you.

Culture Trip
Usually we don't like to pick favourites. But we'll say this: if there's one app you download upon reading this blog post, make it Culture Trip. We call this one the O.G. of travel apps. You can literally plan an entire trip with this app, simply enter your destination and get lost in the impeccably crafted itineraries, top tips from locals and unconventional blog posts from awesome writers.
There's more articles written on a city than you could ever think of. Take London: read about the coolest neighbourhoods in town... or the best food trucks... or the prettiest residential streets. There's literally hundreds of blogs to take your fancy, we challenge you to not fall down a rabbit hole (yes my current nighttime reading is '12 delightful things to do on a rainy day in Barcelona' and I won't be judged for it).
Side note: Culture Trip has introduced virtual experiences throughout the pandemic which is a great solution if you aren't able to get away this year. So, who's up for a virtual sushi making class this weekend?
Splittr
So you're going on a week-long excursion with four other people, that means splitting bills for hefty meals out, drinks orders or fuel costs can get pretty complex. But worry not, Splittr is about to make your life a whole lot easier.
Simply enter your expenses as you go along and voila, no need for countless ATM trips or cash-induced spats to ruin your trip. An absolute travel essential, we think. We really have thought of everything.
Happy Cow
I mean, we did say we've thought of everything. It may sound obscure to those who have never had the pleasure of travelling significant distances with a vegetarian or vegan. For the lucky 'uns who have had that honour, this will not be new to you (we love you really guys).
Yes, we're talking about the stress, panic and anxiety of finding an accommodating eatery. Trust us, it's enough to send any getaway pear-shaped. Luckily, the aptly named Happy Cow app has solved this issue for non-meat-eating-individuals in over 195 countries worldwide. We have friends who wouldn't dream of travelling without it.
With suitable restaurants accompanied by photographs and reviews, your non-meat-eating friends will be dining happy in no time.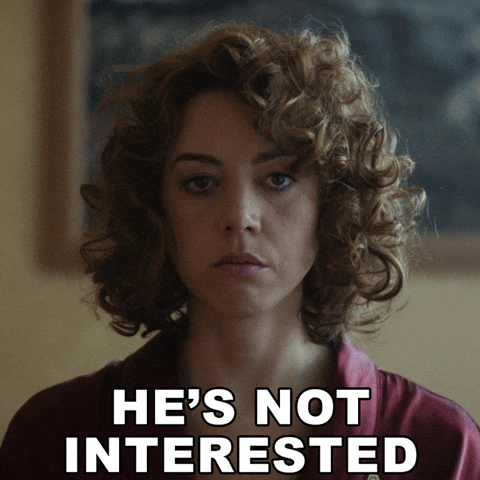 Surfline
Ok, I think we've now accepted the fact that it's unlikely we'll be riding the waves of a Californian coastline anytime soon, but we have some world-class beaches and tides to discover in the UK and Ireland on our next Staycation.
Whether you're an expert or a beginner (if you'd call doggy paddling face-down on a surf board a 'beginner', then I'd like to put myself in that category) Surfline provides real-time information on water conditions. It even live streams some popular beaches so users can see check out conditions for themselves.
We also want to shout out this app's stunning interface - that we're a little jealous we didn't design ourselves. It's a keeper.